Jane will make a custom print, mug, or phone case just for you, of YOUR favorite books! All you have to do is choose the product, then pick your favorite books from our list. You can also pick your mom's favorites, or your dad's, or your honey's, or your daughter's, or those of your best friends who are getting married next month. Maybe it's all the ones you've read over and over to your toddler for the last year, or the first books your eight year old has read to you!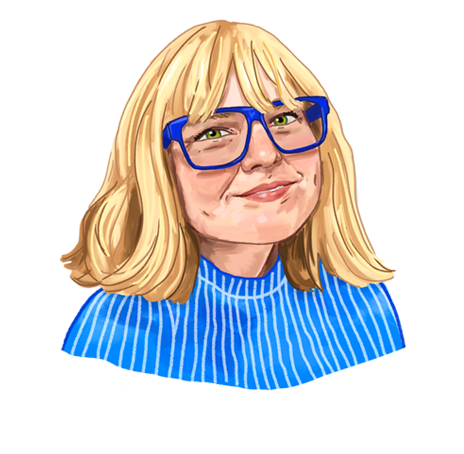 Hi! I'm Jane.
My name is Jane Mount, and I started Ideal Bookshelf in 2008. Here we make things for bibliophiles, so you can show off your book love in all kinds of ways. I believe books make us better, allowing us to visit other people's lives and understand them. And books connect us, to characters, to authors, and, most importantly, to each other.
I'm also the author and illustrator of Bibliophile: An Illustrated Miscellany, the coauthor (with Jamise Harper) and illustrator of Bibliophile: Diverse Spines, and the coauthor (with Thessaly La Force) and illustrator of My Ideal Bookshelf. My first book for kids, Books Make Good Friends, comes out November 7, 2023.
See more about us